LYSDC Amenities
The amenities we offer aim at making your experience at Love Your Smile Dental Center something uncommon and welcomed in a doctor's appointment. From the moment you walk in, until you check out, you will notice the LYSDC difference around every corner. Not just a pleasant break from your average doctor's appointment, your stay will be a pleasant break from everyday life.  After spending time with us, you will love your smile and your stay with us!
Fresh Dunkin' Donuts coffee
Entertainment in the treatment room

40inch Smart TV's in front
Ceiling mounted TV's
Surround sound TV, Internet or Radio

Warm towelettes after treatment
Blankets
Mouth support for comfort during your appointments
Minty-fresh Cleanings
Private checkout counters
Internet Cafe
Play Kitchen for the kiddies
Charging stations in the reception and treatment rooms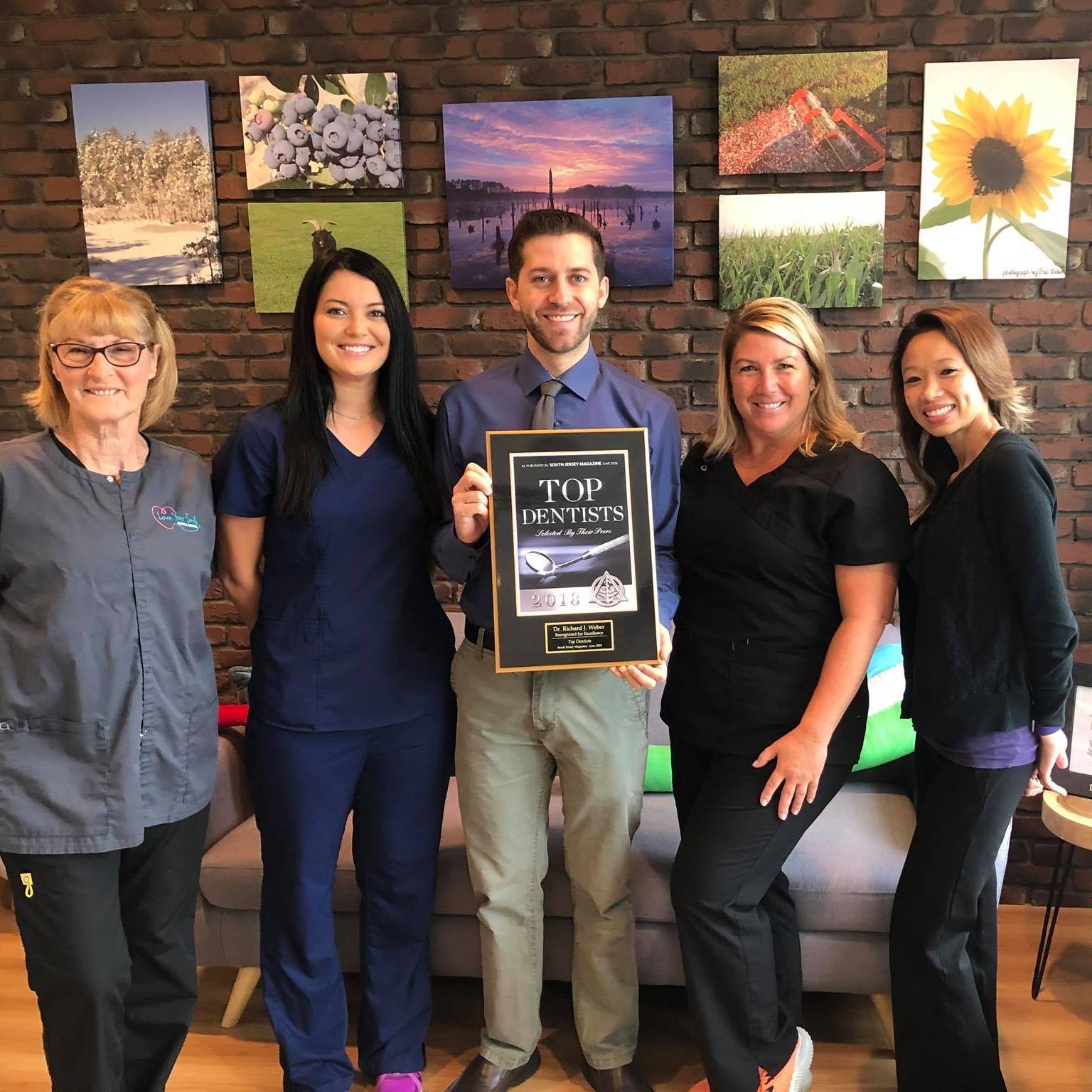 Visit Our Tabernacle Location!
Make Appointment or call (609) 388-1101
Our Happy Clients
What People Are Saying About LYSDC
Dr Weber and his staff were excellent. I had a difficult extraction and they made me feel comfortable the entire time. He was genuinely concerned about how I was doing during the entire procedure. I've never had a great dentist, but I do now!
Professional and kind from beginning to end. And I was very pleasantly surprised when Dr. Weber called last night to check on me. What a gracious and thoughtful person he is! Almost took all the pain away 🙂
I went in very nervous and came out very surprised! I had very little discomfort and was very relaxed!! Dr. Weber was very professional and made me feel very comfortable. I would highly recommend him to anyone!